Feel free to use the resources on this page for featuring Holy Name of Mary Parish in your digital, print, or media publication. Parishioner's may also use these resources for creating branded Holy Name of Mary materials for internal use, printed materials, and advertising.
Style Guide
This style guide can be used to create a coherent and consistent branding image for Holy Name of Mary across many different mediums. You will find guidelines for font sizing, font usage, logo usage, colors, and more. Contributed by our own Michelle Schmucker.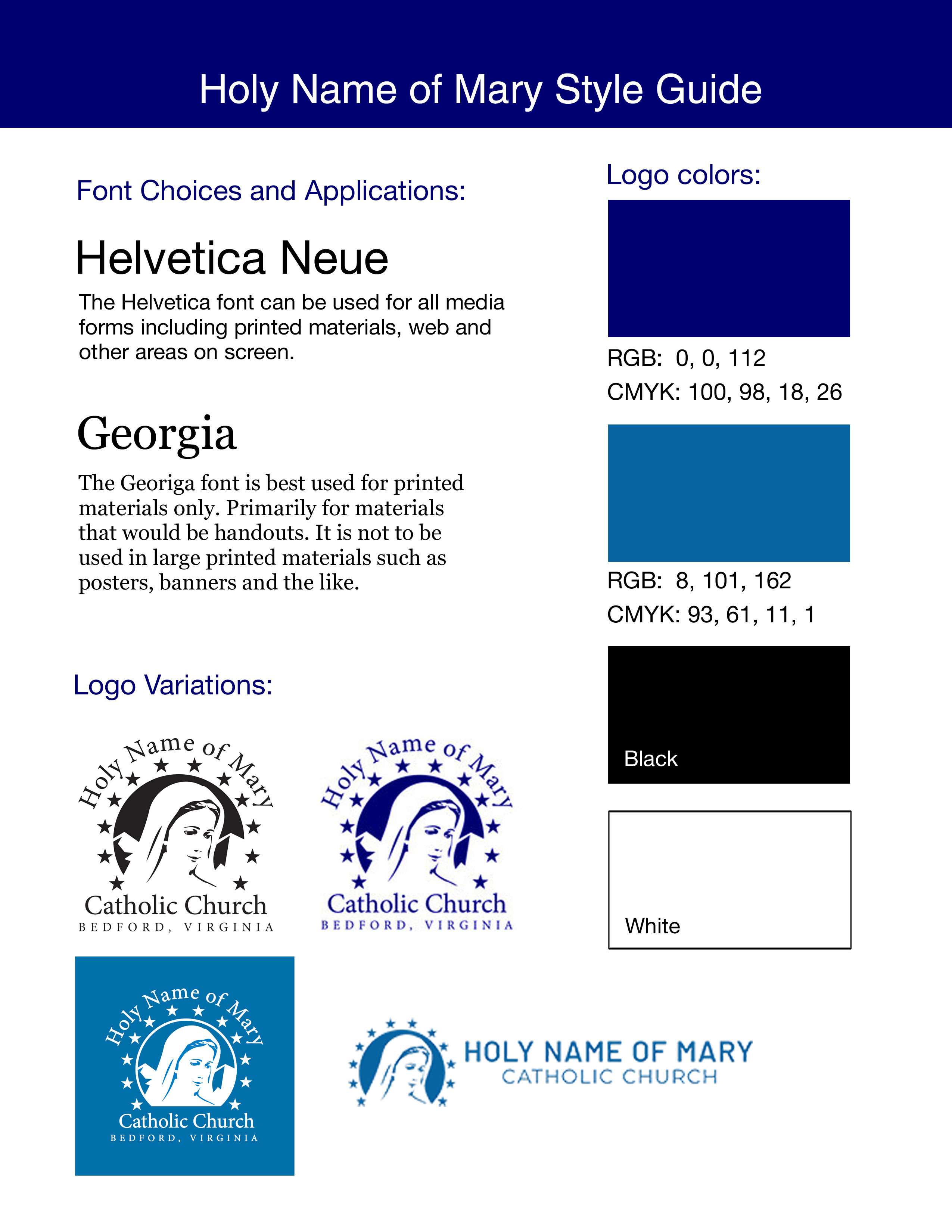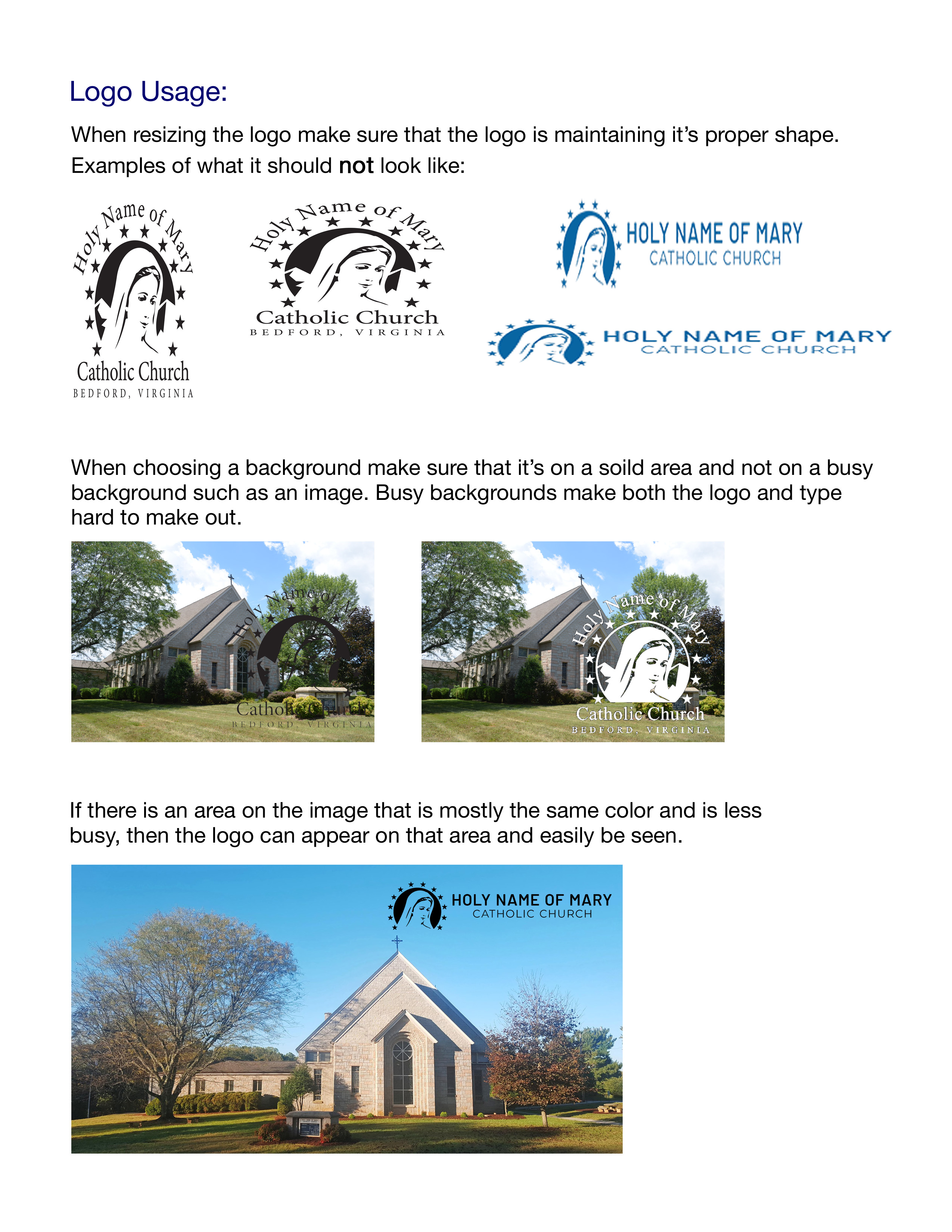 3D Holy Name of Mary
Feel free to use this 3D Image of the Holy Name of Mary Parish created by our own Jake Jiracek – Coming Soon we will have the entire 3D Model here to view!
HNM Photography
Enjoy these beautiful photographs of our historic parish located in Bedford, VA – taken by our own Tim Flagg.