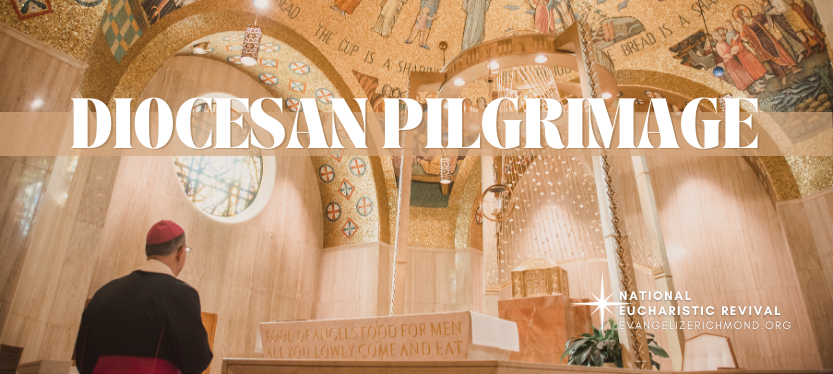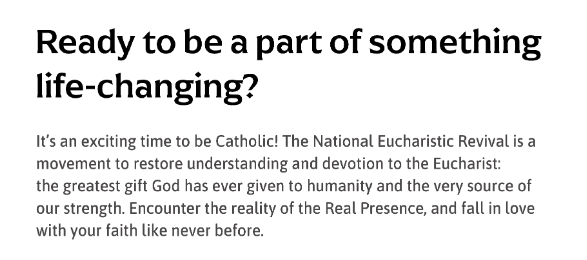 On October 21st, 2023 Join Bishop Knestout on pilgrimage to encounter the Eucharist at the Basilica of the National Shrine of the Immaculate Conception in Washington, D.C. The day offers talks, tours, Eucharistic Procession, Adoration, Music, and Mass at the National Shrine of the Immaculate Conception. The diocese is coordinating free bus transportation starting from several hubs, or you have the option to drive yourself.
Holy Trinity – Norfolk
Incarnation – Charlottesville
Saint Andrew – Roanoke
Pastoral Center – Richmond
Saint Bede – Williamsburg
Register for the Pilgrimage and reserve a spot on the bus (if needed) with this link. https://evangelizerichmond.org/events/diocesan-pilgrimage/
Diocesan Pilgrimage info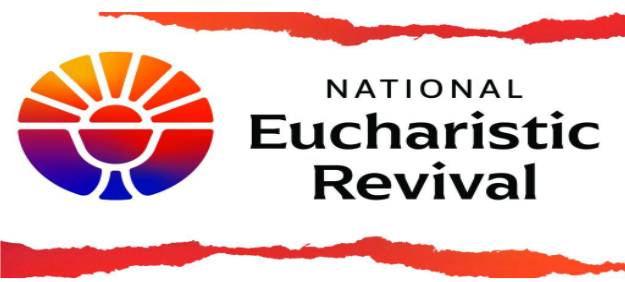 In the midst of the roaring waves of today's times, Jesus Christ invites us to return to the Source and Summit of our faith—his Real Presence in the Holy Eucharist. The Eucharistic Revival is a national movement to renew the Church by enkindling a living relationship with the Lord Jesus Christ in the Holy Eucharist.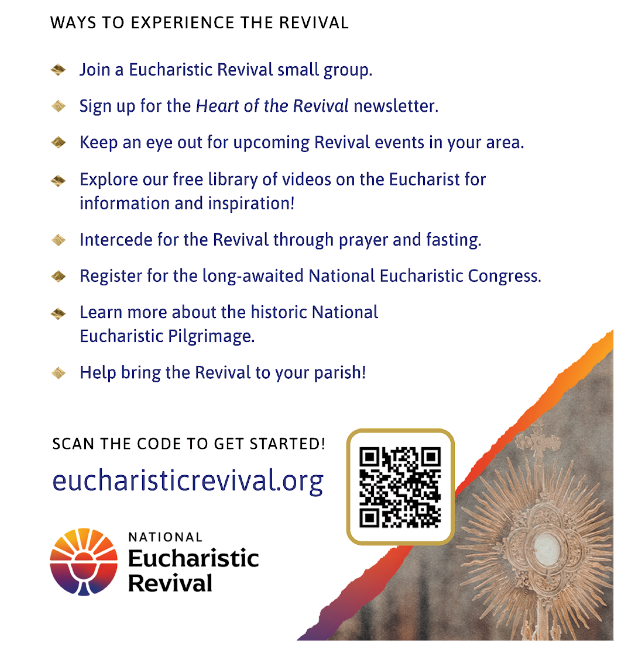 FORMED.ORG is proud to accompany the USCCB as we reinvigorate the Church in her understanding of and love for Our Lord in this sacrament. Learn what the Church teaches about this precious gift and why it is pivotal to your spiritual journey.