October is the Month of Our Lady and The Rosary – both powerful weapons of faith, genuine conversion and the battle against evil. Reciting the Rosary daily has been encouraged by the Church and is known to bring peace to individuals, families and the world at large.
In celebration of the Feast of The Holy Rosary – Friday, October 7, 2022 – we had a special presentation and recitation of the Rosary this beautiful Sunday morning, October 9, 2022 during our Faith Formation Class.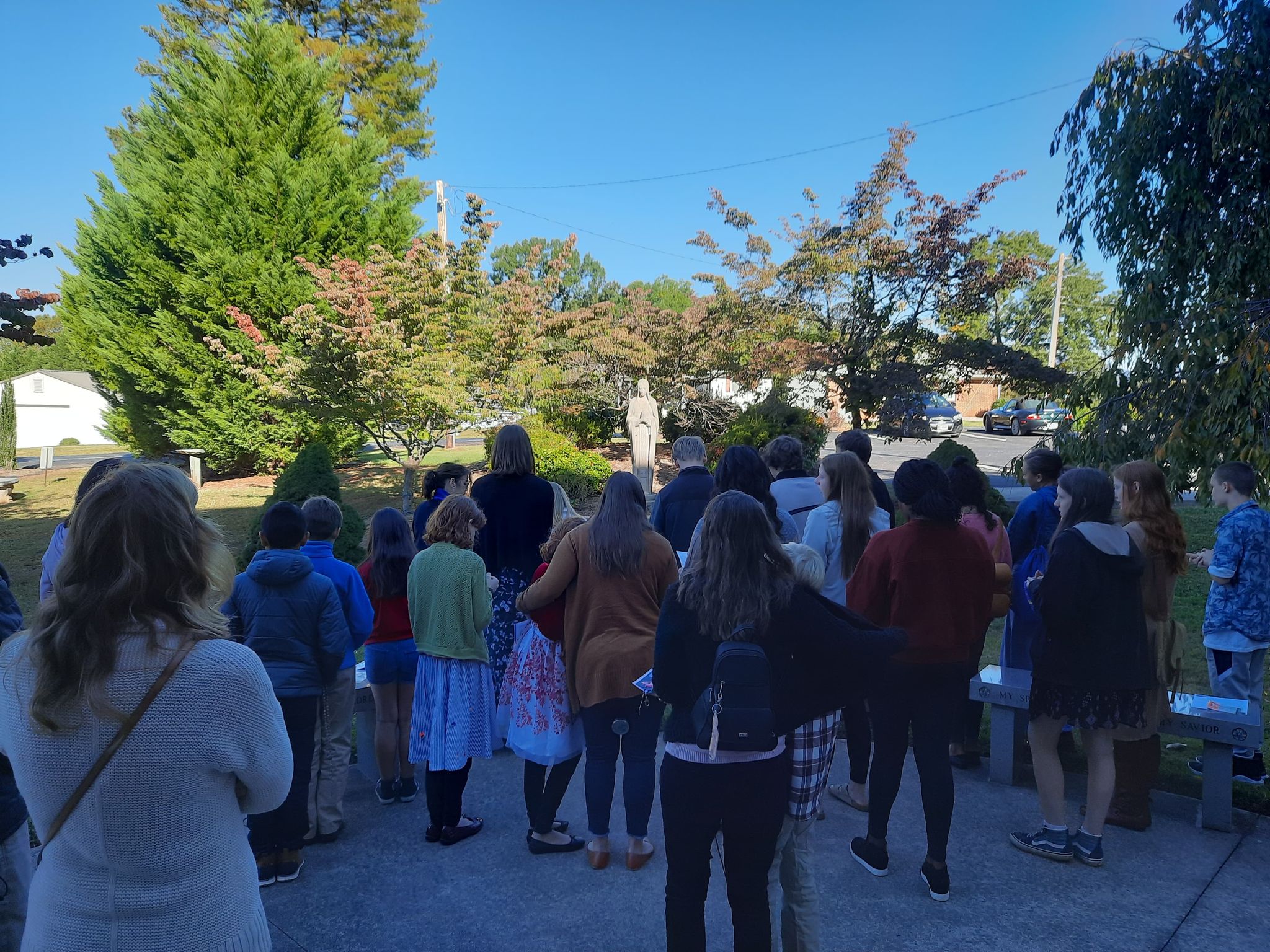 Grade 3 through High school attended this event with their Catechists and peers. We met in the Sanctuary for opening prayer, followed by a brief presentation on the what, why and how to say the Rosary. Rosary kits blessed by Fr. Nixon were handed out to use before classes were dismissed into 2 groups to spend some quiet, reflective time outdoors and recite the Glorious Mysteries of the Rosary in front of both the Our Lady statues (Grottos) on our Church grounds.
Thank you to all who participated & volunteered, including parents who came out to support our Faith Formation program and their children/youth. Your presence is always welcome and we would love to have you at these events in the future as well!
A special thanks to Ms. Martha Beech and Mr. Andy Sowards for technical support, Mrs. Deb Cirre for providing beautiful piano music accompaniment and Mrs. Theresa Pollard for overall support to our Faith Formation Ministry. May Our Blessed Mother intercede and pour out her blessings on all of you in a special way.
Reciting the Rosary is a powerful devotion, that has been encouraged by Saints and Popes through the ages. The peace and graces it brings is real and we hope many of us will continue to pray this devotion with fevor and love.
For more information on how to pray the Rosary please visit the link below: