September 25, 2022 |by HNMWebmaster | 0 Comments | adult-faith-formation, bible-study, chosen, movie-night, youth, youth-events, youth-group, youth-ministry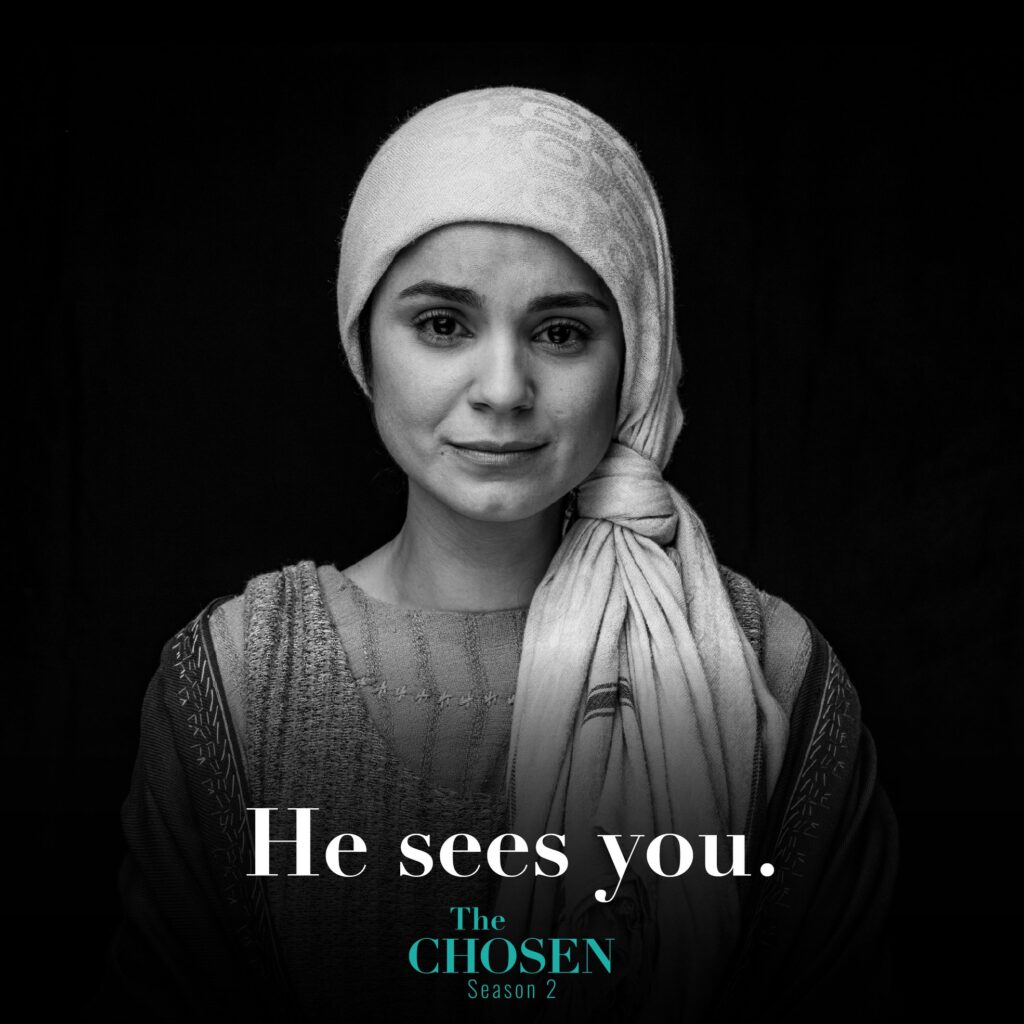 "HE SEES YOU."
This Fall, we invite you to come, see Jesus through the eyes of those who lived with and knew Him in "THE CHOSEN" Season 2 – the award-winning, first-ever multi-season (7 seasons) series about the life of Christ and His followers.
Over a period of 8 weeks, Holy Name of Mary will be showing the 8 episodes from Season 2 of THE CHOSEN on Monday nights from 6-7 PM in The Social Hall, starting Monday, September 26, 2022 – through Monday, November 14, 2022.
"THE CHOSEN" is suitable for all ages and is a great opportunity to get to know fellow parishioners, and grow in fellowship & faith. Please consider inviting a friend. Beverages will be provided and you may bring a light snack to share.
No prior registration is required. Please check the HNM Website and bulletin for more information, including the viewing schedule.
THE CHOSEN Season 2 | 8-Week Series Viewing Schedule: 
September 26, 2022 – S02E01:  Thunder (65 mins)
October 3, 2022 – S02E02:  I Saw You (53 mins)
October 10, 2022 – S02E03:  Matthew 4:24 (37 mins)
October 17, 2022 – S02E04:  The Perfect Opportunity (59 mins)
October 24, 2022 – S02E05:  Spirit (48 mins)
October 31, 2022 – S02E06:  Unlawful (45 mins)
November 7, 2022 – S02E07:  Reckoning (43 mins)
November 14, 2022 – S02E08:  Beyond Mountains (57 mins)
November 21, 2022 – The Messengers – Bonus Episode – Christmas Special (2021)
KEEP READING