February 9, 2023 |by HNMWebmaster | 0 Comments | Lent, men, mens-prayer, mens-prayer-group, parish, Saturday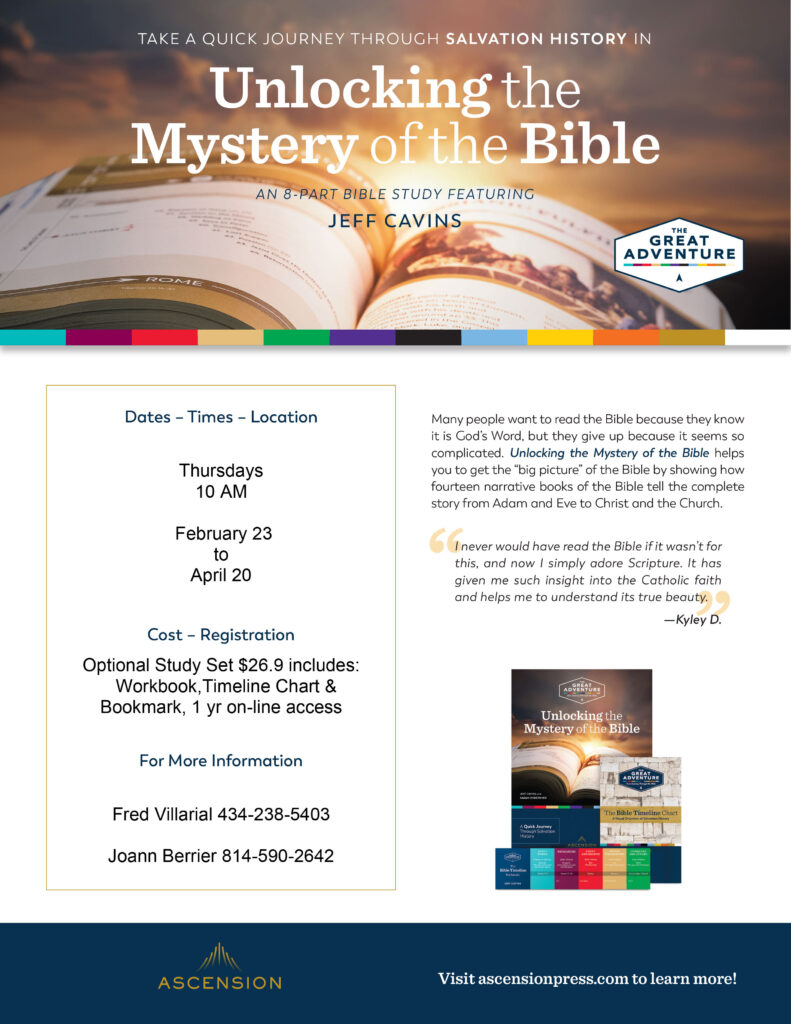 Many people want to read the Bible because they know it is God's Word, but they give up because it seems so complicated.
Unlocking the Mystery of the Bible helps you to get the "big picture" of the Bible by showing how fourteen narrative books of the Bible tell the complete story from Adam and Eve to Christ and the Church.
Free to join – there is an optional cost of Study Guides ($26.90 per set) which includes a Workbook, Timeline Chart & Bookmark as well as 1 year on-line access to the program.
Join us Thursdays @ 10AM Starting February 23rd, 2023 to April 20th, 2023! Can't wait to see you there!
For more information feel free to contact Fred Villarial at 434-238-5403 or Joann Berrier at 814-590-2642
KEEP READING