Today was the day our Middle Schoolers had been preparing for over the last few weeks… their Middle School Pancake Breakfast Fundraiser!!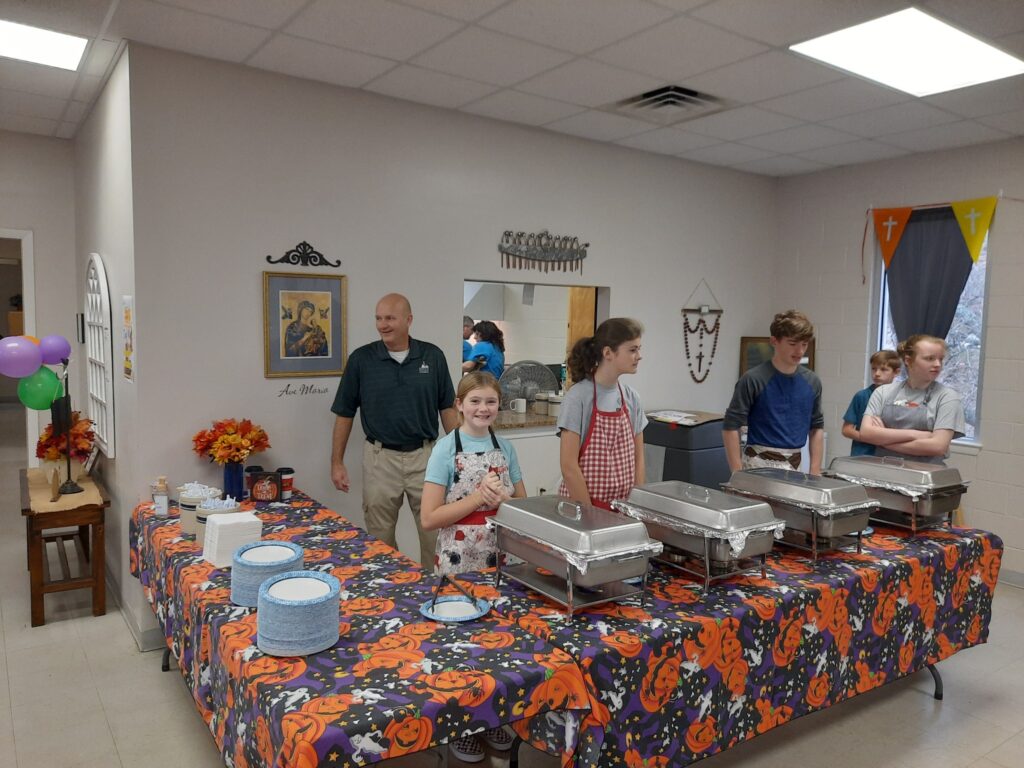 Our teens served HNM parishioners and families a breakfast of warm, fluffy pancakes,
sausages, eggs, coffee, juice and more after the 8:00 AM Mass. This was an excellent opportunity for our teens to learn some valuable life skills, serve their community and raise funds for a good cause.
Today was truly special, and we hope everyone enjoyed this breakfast as much as our teens enjoyed preparing it for you. We would like to thank the middle school youth, their parents and Catechists who volunteered their time in decorating the social hall, cooking in the kitchen, serving and cleaning up after the breakfast. Their time, love and effort made this day a truly special one!
We would also like to thank all of YOU – our parishioners, friends and families who purchased tickets. Your generous contributions will support our Youth Events in the Parish as well as any local community and Diocese events we participate in through the year.
This is the first in a series of Pancake breakfast scheduled this year to raise funds towards youth activities. We hope you will look forward to and join us for more pancake breakfasts later in the year!